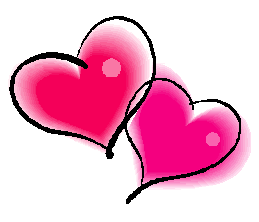 Valentine's day. Come and gone. Did you send your child to school with pre-packaged valentines cards containing harmless 'quotes' and 'greetings' on them? I remember this practice from my days in elementary school. The teachers had us decorate our personalized mailboxes made of colored construction paper and hung them in the hallways outside our primary classrooms. They would hang there for a week awaiting the receipt of a classmate(s) contribution. Sometimes, other classes were allowed to send valentine cards to members of other classes. Every student was required to bring a box of cards to class, given a list of student names, and required to write one for each student.
Not every student received one. Some hardly received any. I do not suppose that my commentary is directly aimed at the practice itself, but I am curious if it contributes to the fleeting devotion to relationships that so many people today have. Sure, the blame can be passed on to television, pornography, and a sexually charged onslaught from the media on our youth regularly, but the truth in this matter is the adults are not exhibiting an example of love for children to emulate. Early on in my childhood, love was a fleeting shot in the dark or twisted version of anonymous love bingo that resulted in short term 'flings' and 'casual' encounters. What really is love?
Valentines day brings in truckloads of money for candy and card makers, but principally does no justice for the concept of love. If you grew up with the ideology of motel room excursions, drunken stupors, and 12:00 am police visits shortly after watching a 'valentine's day' celebration take place, then your perception might be slightly jaded like mine.
I am grateful I have an example that illustrates the true love that can be given to others. This love is demonstrated best by the one who has authored it, God. Incarnated as a man, lived on earth as Lord, and spoke to us through His Word the Bible, we hear from Him, and see by His actions, how to love.
(Rom 5:8 ESV) but God shows his love for us in that while we were still sinners, Christ died for us.

(Rom 8:34 ESV) Who is to condemn? Christ Jesus is the one who died--more than that, who was raised--who is at the right hand of God, who indeed is interceding for us.

(2Co 5:14 ESV) For the love of Christ controls us, because we have concluded this: that one has died for all, therefore all have died;
Love expressed out of gratitude for the person for who they are AND what they have done embodies true love. Knowing that I have been forgiven requires me to consider a few things for myself as I act toward others in my life,
(Php 2:3 ESV) Do nothing from rivalry or conceit, but in humility count others more significant than yourselves.

(Joh 13:34-35 ESV) A new commandment I give to you, that you love one another: just as I have loved you, you also are to love one another. (35) By this all people will know that you are my disciples, if you have love for one another."
Uniquely expressing love for other members in the Church of Jesus Christ teaches me to love others in similar fashion. In an example of conditional love, meaning that the requirement for the love given of Christ is repentance, faith, and obedience to Him, we see an expression that is often interpreted as 'unconditional' love. It is too bad that so many see the need to perform acts, or give gifts to get love in return. Sadly, not receiving something in return often crushes the giver because all their hope is resting in reciprocation.
If we love because we have been loved first, our reward is in sharing the blessing given us. We get to love in the same fashion that our Lord has loved us by showing this love out of gratitude for what He did, not what others do for us. Reciprocation is not necessary for us to love others. Praise God. I think the principle given in Matthew 6:14-15 helps us understand love. Forgiveness, something we all need everyday and some time or another can only be given by those who have received it.
(Mat 6:14-15 ESV) For if you forgive others their trespasses, your heavenly Father will also forgive you,
(15) but if you do not forgive others their trespasses, neither will your Father forgive your trespasses.